THE TEACHER I DISLIKED MOST DURING MY SCHOOLDAYS

I can still remember him well after thirty five years, he was a physics master named Newby, and in appearance, build and manner, he was much like the late Sir Winston Churchill.

He would enter the physics lab at nine in the morning, and survey his already seated class over rimless spectacles.
After hanging up his bowler, coat and umbrella, he would bring his folded newspaper down on the desk with a slap and make some pronouncement before the hushed class, such as, "It beats me how thousands of able-bodied young men can find nothing better to do on a Saturday afternoon, than to stand huddled together on terraces around a field, shouting their silly heads off at twenty two imbeciles kicking a bladder about.


The time to tremble was when he fixed you with his eye, beckoned with his forefinger, and growled, "Come hither boy." Then, when he had you facing the class from behind his desk on the platform, he would drive home his remarks with a vicious pinch of the skin under your shorts. New comers in the class were always puzzled at first by the grimaces of the lad, because "Old Newby" appeared to be sitting motionless.

His pinching sessions were always conducted in an apparently jocular manner, but when he was really angry there was no doubt about it, as he almost quietly said, "Boy, bring me my bazooka." His bazooka was a short rather thick cane which he kept in the wall cupboard nearest his desk.

Newby also taught English and maths. He used to say "Twaddle" after listening to an answer to a question. "Mugwump" as he dragged you by the ear for a pinching session.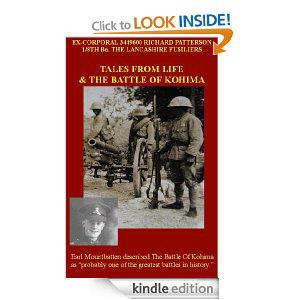 CLICK ON PHOTO TO GO amazon